The Brewery Business is Booming and SuperKlean Delivers the Brewery Sanitation Goods!
As of December 2022, there are over 8500 breweries in America and over 1200 in Canada. Driving factors for this growth include new, innovative flavors offered by breweries, increased social popularity among millennials to visit breweries, advancements in the brewing process, and the rise of craft and microbreweries. In 2021, the overall beer market grew by 1%.
With a growth rate of 8% in 2021, craft beer is one of the fastest-growing segments in the brewing industry. This growth is particularly due to the rise of social media marketing by millennials and brewing companies, and the growing demand for craft beer in the Asia-Pacific region of the world. By 2028, the global craft beer market is expected to be valued at a whopping $210.78 billion compared to 2021's value of $102.59 billion.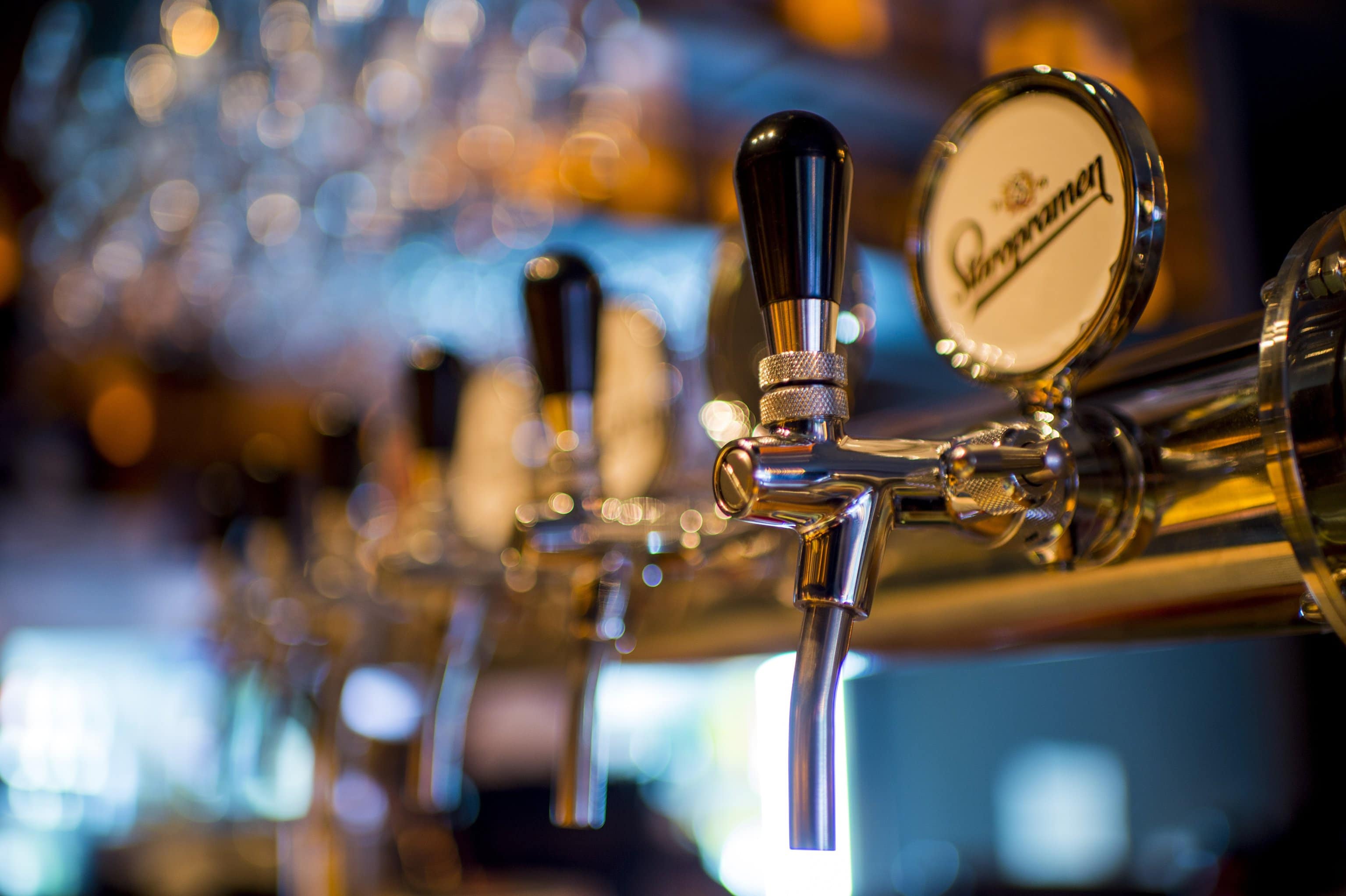 To be ready for this growth, breweries need the best and safest washdown equipment for proper brewery sanitation. There are countless washdown products in the market, but brewers favor SuperKlean's 3600 Series Hot and Cold Water mixer. The easy-to-read temperature gauge keeps track of the exact water temperature, providing the best brewery sanitation experience possible. Brewers also enjoy the consistency, reliability, and safety features of the 3600 Series mixer. SuperKlean offers a 3-year warranty, which is the best warranty in the washdown products industry. SuperKlean can offer this longer warranty because of the superior quality of its products.
Brewers also favor SuperKlean's DM Series brewery spray nozzle for their industrial nozzle needs, as it is a reliable and sturdy industrial nozzle. It is also a favorite of winemakers, used as a winery nozzle in hundreds of vineyards worldwide for winery sanitation. The DM Series spray nozzle features stainless steel construction, which impresses brewery and winery lovers on factory tours. SuperKlean toured River Horse Brewery, one of the top-rated breweries in the United States. Check out our YouTube video of their state-of-the-art facility that uses SuperKlean's mixing stations and washdown nozzles.
Brewers and winemakers are exceptionally hard workers and tend to keep busy running their companies. When they come to SuperKlean, we listen to their needs and provide our expert knowledge to help them make the best decisions for washdown equipment. When they need a new mixing station, SuperKlean gets it to them fast, often with same-day shipping. With the best products, prices, and customer service, brewers and winemakers worldwide choose SuperKlean as their #1 choice for their washdown sanitation needs.
Call SuperKlean today for all your washdown sanitation needs.
1-800-7699173. Or shop SuperKlean products online, at www.superklean.com.