More than Ever, Thorough Cleaning and Plant Sanitation, With Low Overhead and Better Ergonomics, are Key to the Best Plants and Factories
Many Food, Beverage and Pharma companies often ask SuperKlean's Marketing Team what we would suggest for improving their factory and plant cleaning and sanitation process while reduces ever-more-costly water overhead. Here is a short list of 5 suggestions that we provide:
Best Practice #1:
Thoroughly train and encourage your cleaning staff to first "pre-rinse" and "wet-down" all areas that need deep cleaning.
Sounds simple, but effective pre-spraying of hot water will go a long way to loosening debris and unseen bacteria or pathogens that can build up over never-ending days of production. In fact, studies show that pre-rinsing can go a long way to reducing the total amount of water that plants and factories have to heat up, as well as use, to do deep plant sanitation. SuperKlean's wide range of industrial spray nozzles all feature multiple 'fan-spray' settings to accomplish water-saving pre-rinse.
Best Practice # 2:
Closely monitor and maintain the correct temperature during hot water washdown.
Sanitizing at the appropriate temperature is important for everyone, from your company who wants to provide the safest, pathogen free products, to the USDA and FDA who are ever-increasing stringent, minimum hot water temperatures, to the eventual citizen who consumes your products. SuperKlean sells a wide range of solutions to track your factory's hot water plant sanitation needs, including low-cost temperature gauges that easily screw into all SuperKlean hose stations (Steam & Cold Water mixing valve, Hot & Cold Water mixing valve, and Single Valve.) SuperKlean also provide our popular ThermoSmart T150 Industrial Spray Nozzles with a low-cost, built-in, digital temperature readout that your employees can monitor in real time, while they are spraying. It is amazing what the correct-temperature hot water can do to maximize your plant sanitation and cleaning, while saving precious water resources and reducing employee fatigue. For over 30 years SuperKlean has implemented an ongoing "Continuous Improvement" corporate motto. This makes it easy to say, SuperKlean sells exceptional, hot water washdown products!
Best Practice #3:
Use the best plant sanitation tools for the job at hand.
SuperKlean sells the industry's widest line of heavy duty spray nozzles and accessories for every type of factory and plant sanitation job. We believe it all starts with the best Mixing Hose Stations, that provide long and trustworthy service, maintaining the trustworthy operation performance your plant or factory requires. We know you cannot tolerate any downtime.
SuperKlean Mixing Stations provide fast and efficient 15 minute, 'on-the-wall' hot water hose station maintenance, and all at less than $3 dollars of material cost. All plant managers need to supply is a simple wrench, and with this Preventive Maintenance they can ensure their hose station will last for many years! A side benefit? This also reduces plant overhead and hidden costs. (Please watch our Steam Hose Station Maintenance Video here.) SuperKlean also provides the best built hot water hoses, with our renowned, extra-long hose adapter fittings to ensure no water leakage, or what can turn into dreaded tepid water on factory floors.
SuperKlean also offers our popular LifeSpan Internal Hose Guards. If your factory and plant sanitation team wants to greatly extend the investments you make in hot water hoses, SuperKlean's LifeSpan internal hose guards will do this at very low additional cost. If we were to ask, where do most of your hoses fail, the answer would almost unanimously be, at the ends! LifeSpan Hose Guards protect the ends of your hoses so they will last as long as the center of your hoses!
Call us today for more information, and technical feedback on exactly what SuperKlean industrial heavy duty water gun will best suit your specific plant sanitation and cleaning needs.
Best Practice #4:
Ensure the safety of your employees.
SuperKlean pays close attention to employee safety and the overall ergonomics built into each of our products. Many of the world's largest food, beverage, pharma, dairy, meat processors, cheese manufacturers, nutraceutical plants and countless other vertical markets trust SuperKlean Steam & Cold Water Hose Stations as the safest to operate in these industries. Steam is often a difficult beast to control, while maintaining ultimate safety. SuperKlean's famous DuraMix 8000 Series Hose Stations and hot water hose products meet these stringent safety standards. Click here for steam safety documentation and video materials that explain our safety at length.
SuperKlean also designs (and continuously improves and redesigns) our products to be easier and safer to operate, reducing wrist and hand fatigue that often occur during intensive, long hours of plant sanitation, and what seems to be, endless cleaning. This SuperKlean commitment to employee and plant safety is what helps ensure top food and product excellence to all product consumers across the world.
Employee safety is one of the keys to smooth operation. Safe steam hose stations, hot and cold water mixing valves, heavy duty hose nozzles, and long-lasting hot water washdown hoses that do not compromise on industrial strength are a necessity for plant sanitation. Plant Managers and Safety Managers are turning to SuperKlean's extensive line of hot water sanitation products to fill this need. These highly professional managers are tasked to ensure their plant machinery, floors, walls and ceilings are pristine, and that their employees are safe during the exhaustive sanitation process that requires extended periods of hot water washdown.
Best Practices #5:
Have a dependable supply of washdown product inventory.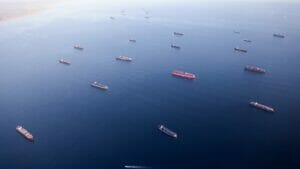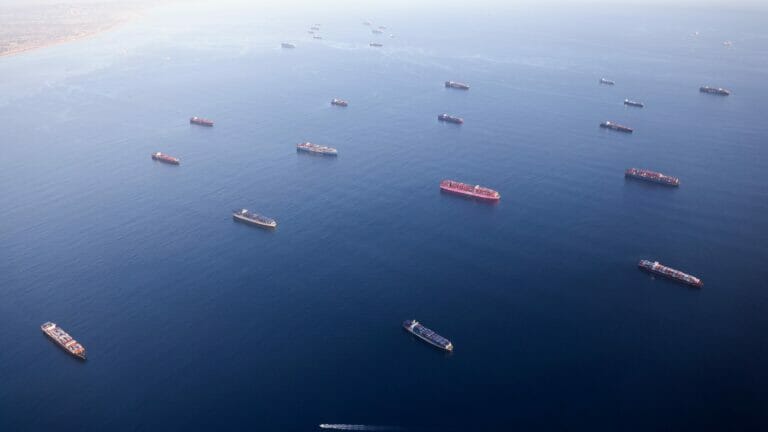 Industry-wide, virtually every plant and factory management team knows that it team-wide attention to detail and excellence make for the highest level of success. That includes paying close attention to both the big and little things, including carefully choosing which suppliers you trust, and thus, align yourselves with. Are your suppliers providing you with exceptional products you can depend on, not just for their operation, but ongoing and immediate availability? Do your suppliers excel in every area, including dedicated fast service and technical assistance? This 5th Best Practice just might be the most important of all.
SuperKlean understands the surmounting duty America's production workers face to deliver safety during what feels like increasingly unsafe times, and we are prepared to work along side you. Our inventory is stocked and ready to be shipped. SuperKlean pays attention to all the details, so our channel partners and users can trust in immediate shipments, unwavering and exceptional quality, and almost instantaneous service.
Worldwide, Plant Managers, Safety Managers, and Maintenance Managers, from the smallest plants to the largest, must rely on the best partners for ultimate best practices to be met, year after year. Throughout this latest, chaotic supply chain crisis, SuperKlean never faltered. Two years ago, SuperKlean began investing in tremendous inventory levels, even though these additional costs and excess inventory burdens affected our bottom line profits. Today, we are still shipping virtually every product SKU same or next day. And, we continue to invest with this commitment, to serve you, our customers. SuperKlean provides the world's best hot water washdown products, with immediate response from every department in our corporation, and an unwavering dedication from every SuperKlean employee to do all they can to provide exceptional service, products, and on-time delivery.
For more information on SuperKlean's full line of hot water cleaning and sanitation products for industrial and commercial applications, please call SuperKlean's Sales Team at 1-800-769-9173. Or browse SuperKlean products online, at www.superklean.com/shop/.