SuperKlean is a supplier of high quality washdown products, which include a complete line of variable spray nozzles, hot & cold water mixer-hose stations, steam cold water mixer-hose complete line of variable spray nozzles stations, hoses, and accessories.

SuperKlean has stocking locations and hundreds of distributors across the globe.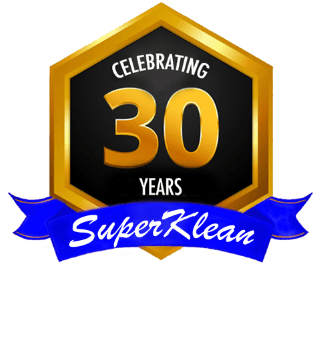 At SuperKlean, we are consistently perfecting the manner in which we supply our product line to stay ahead of today's competitive washdown market. We offer a full one year limited warranty on the products we sell and we are continuously looking for ways to improve the product line to satisfy our customers' needs.
SuperKlean's products provide an efficient method of sanitation in any food processing, dairy, beverage, and pharmaceutical industries and in other applications where washdown sanitation is essential.
SuperKlean's overall priority is to fully satisfy our clientele with innovative products and superior quality at very competitive prices. In fact, we judge our performance and success not only on how well we satisfy our customers' needs but also on the belief that our customers will ultimately determine how successful we will be.
CALIFORNIA
Matheson Tri-Gas

1377 Cleveland Avenue Santa Rosa, CA 95401

Moss Rubber

1349 San Mateo Avenue South San Francisco, CA 94083

R&S Supply Company

68 Coombs St #G2 Napa, CA 94559

BPS Supply Group

3301 Zachary Avenue Schafter, CA 93263

Western Hose & Gasket

25 West 30th Street, National City, CA 91950
COLORADO
CONNECTICUT
DELAWARE
FLORIDA
GEORGIA
ILLINOIS
INTERNATIONAL DISTRIBUTORS
AUSTRALIA
Novus Sealing Pty Ltd

16/21 Barry Street, Bayswater, Victoria 3153

Novus Sealing Pty Ltd

13-15 Vinnicombe Drive, Canning Vale, Western Australia 6155
AUSTRIA
BRAZIL
CANADA
CHINA
COLOMBIA
COSTA RICA
ECUADOR
FRANCE
GERMANY
THAILAND
MALAYSIA
MEXICO
NEW ZEALAND