BRONZE STEAM & COLD WATER MIXING UNIT – DURAMIX 8000GM-B SERIES
SuperKlean DURAMIX 8000 Steam & Cold Water Stations are rated #1 in the world, based on independent testing by steam industry experts!
Product shown to the left is 8000GM-B-T IN Bronze
Why SuperKlean Steam Mixers are the Best:
The DURAMIX's 'Safety-First' design keeps your employees safe – Never Passes Live Steam Into the Hose!
Technically superior steam poppet design provides ultimate protection against steam accidents, reduces water usage, and limits water leakage onto plant floors.
By far the easiest to maintain – 15 minute preventative maintenance, with 2 kits included! See our online how-to maintenance video.
Three year warranty – the longest in the industry.
Features:
Operates with as little as 30 PSI water pressure without the hassle of changing internal components
Dual output design with a Secondary Outlet at the top allows piping to other places like sinks, showers, etc. to supply hot water
Automatic shutoff feature built into the design to prevent live steam from passing through the unit
SuperKlean's environmentally exceptional Mixing Stations are favorites in the washdown industry because they take 15 minutes or less to clean and maintain, right where they mounted! (Please click on the video below to watch.) A well-maintained SuperKlean Mixing Station helps keep factory or plant areas pristine and puddle-free. Competitive Mixing Stations cost hundred of dollars in replacement parts, labor and downtime to maintain, often necessitating removal and hours of rebuilding time!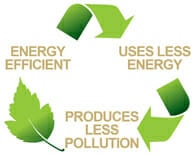 Principal Parts & Materials
Inlet / Outlet Diameter: 3/4″ NPT Mixer Body: Bronze Check Valves: Bronze / Stainless Steel Hose Rack: 300 Series Stainless Steel Temperature Gauge: (optional) Stainless Steel

……….
Maximum Operative Conditions
Working Steam Pressure (Saturated Only): 30-150 PSI Working Water Pressure: 30-150 PSI Maximum Temperature: 200°F (93°C) Maximum Pressure: 150 PSI Weight: 20 Lbs.
SuperKlean is proud to introduce the most innovative steam and cold water mixing unit specifically designed to provide safe and efficient means of clean up by producing hot water instantly and economically with little or no maintenance. The DURAMIX 8000 unit operates under a wide range of steam and water pressures without changing internal components. In fact, it is one of the only steam and cold water mixing units in the industry with the ability to operate with as little as 30 PSI of water pressure. Its strategic dual output design, one at the bottom for a hose and nozzle and one at the top for hard pipe installation, provides the user with the ability to supply two individual terminals with their own hot water supply. For maximum efficiency, the second outlet can be used to feed a secondary source where hot water is needed after the primary outlet has been shut off. This feature drastically reduces energy producing costs, which is good for the bottom line, as the unit is capable of producing hot water for wash down as well as providing a secondary source of hot water for other uses 24 hours per day, 7 days per week. Our unique internal design does not allow live steam to penetrate. If water pressure fails, the Duramix 8000 will automatically close the steam poppet and not allow live steam to pass through our mixing unit, thus making this unit the safest in the market.